Is your dream to become a trader? Well, look no more; your dream starts right here!
Would you thrive in a high-paced environment where trading decisions sometimes must be made in a matter of seconds? Would you like to become part of one of the best intraday power trading teams in Europe, who are experts in trading the highly volatile short-term power markets? Then you might be the one we are looking for!
We are looking to hire an ambitious and talented Trader Trainee to join our Intraday Power Trading team.


Your journey as a Trader Trainee, Intraday
As part of your trainee period of 6 months, we will make sure to teach you the ins and outs of the power markets and you will become familiar with our in-house developed tools, analysis, and forecasts that we incorporate in our decision-making hundreds of times every single day. You will be mentored by our experienced intraday traders and work closely with our Quantitative Analysts within the team on strategy or tool development projects.
You get to learn from and work with some of the most skilled and experienced Intraday power traders in Europe and you will get a chance to apply your academic skills from a business perspective, where your decisions will have a direct impact on the bottom line.
In this role, you will have plenty of opportunities for both professional and personal development, and we can guarantee you a steep learning curve. You will have a high degree of autonomy - one of our cornerstones in the organization. We offer you highly skilled colleagues to learn from and develop the tools with. We will provide sparring and support in all areas to help you reach your full potential in this role.
If you are on your final semester, you can your journey start as a Student Trader and work 15-25 hours per week until graduation after which you will become a full-time Trader Trainee.
Responsibilities
Trading and optimizing the intraday portfolio across Europe

Develop and act on new and current trading strategies

Participating in our 24/7 shift rotation (evening, night and weekend work)


Qualifications – we imagine that you:
Hold a Master's degree in Economics, Finance, Mathematics or similar, or are in your final semester

Have experience in stock trading/sports betting/poker etc. This is not a requirement but an advantage

Have a strong desire to become the best trader

Have a can-do attitude

Are fluent in English – both written and oral


Personal skills – we expect that you:
Are result-oriented with high-performance standards

Are dedicated, proactive and have a competitive mindset

Can keep a cool head in stressful situations

Can be direct with your colleagues in a constructive way

Are a team-player who will do what is best for the team and InCommodities


What you can expect from us:
A steep learning curve in an ever-changing intraday power market

Exceptional colleagues who are bold, honest, ambitious, and the smartest in their field

A unique company culture where we live up to our values: Honesty, Transparency, and Rethink and where you don't have to abide by a dress code or a strict hierarchy, so you won't be frustrated with too many rules, policies or bureaucratic processes

A bunch of great events - both in the teams and in the entire organization

The opportunity to develop both professionally and personally


About InCommodities
We're InCommodities: One of the fastest growing trading companies in the world. The energy market is transitioning away from fossil fuels to renewable energy, and we take part in making that happen! 
At InCommodities, we support the transition by acting as the middleman between sellers and buyers of power and gas - we transport energy across borders where it's needed, or we store it and sell it later, providing a vital function in the value chain from production to consumption. InCommodities' business and decision-making are driven by a deep understanding of the energy markets and based on quantitative analysis and rethinking what we do.
Making InCommodities outstanding requires all types of people with different personalities, backgrounds, and approaches to solving different tasks and projects. But one thing connects us: we're fuelled by new ideas and rethinking the status quo.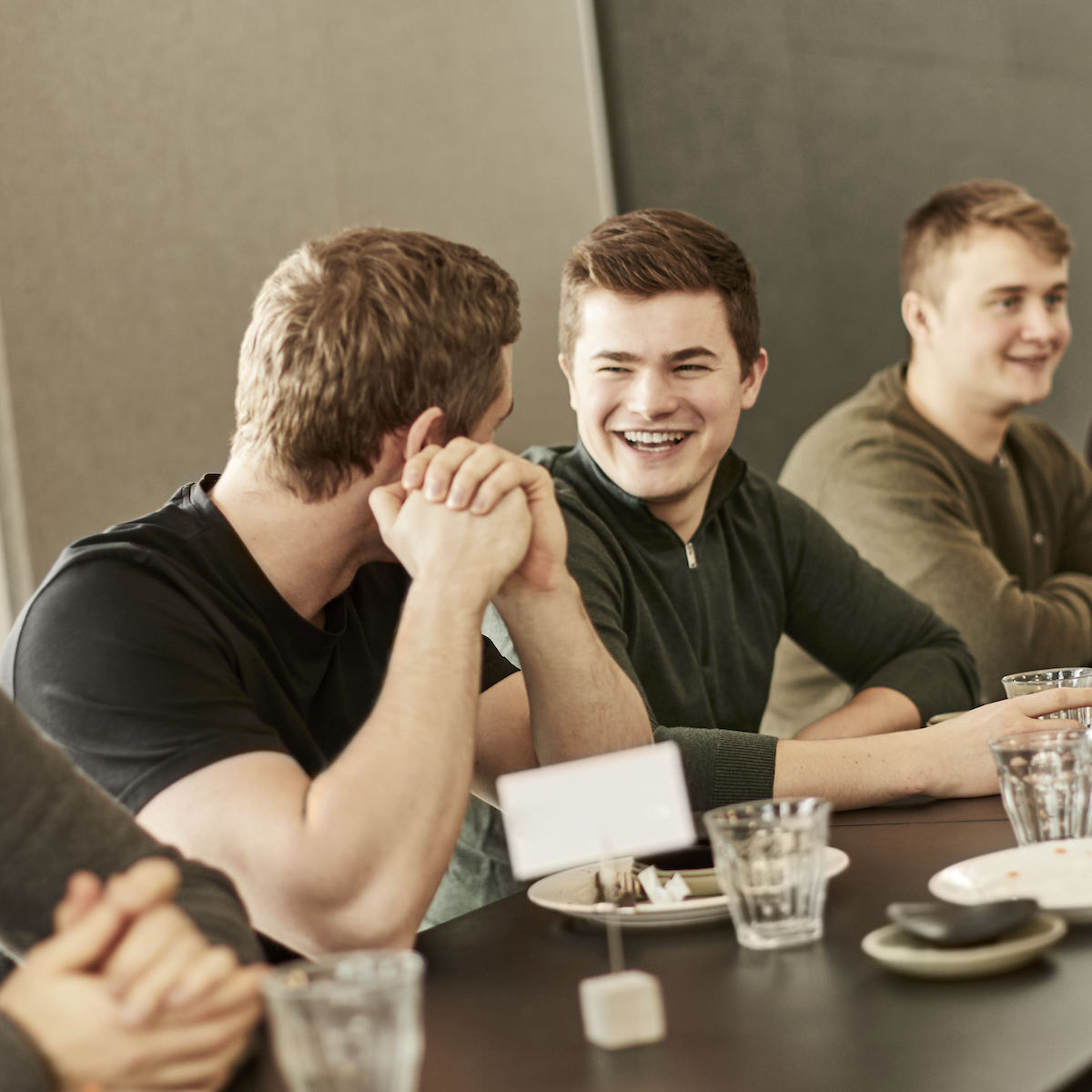 Our Culture
We value a strong social culture with a high frequency of employee events outside the office. We want to win and be the best in class – therefore, you'll be surrounded by like-minded people who are bold, honest, ambitious, and the smartest in their field, and who root for one another, as we value a genuine sense of team spirit.
To help each other grow, we use honest and constructive feedback and sparring within and across teams. Personality and cultural fit are important to us because we want you to be happy here. The work culture is relaxed; you don't have to abide by a dress code or a strict hierarchy, so you won't be frustrated with too many rules, policies, or bureaucratic processes. 
In other words, InCommodities is not your average workplace – it's awesome.


Practical details
Location: Aarhus N, Denmark
Full-time employment
Start date: Soon as possible
If you have any questions, please contact:
Kenneth Søndergaard
Phone: 60194687
Application deadline
We will screen candidates on an ongoing basis– so don't hesitate to apply if you are interested.